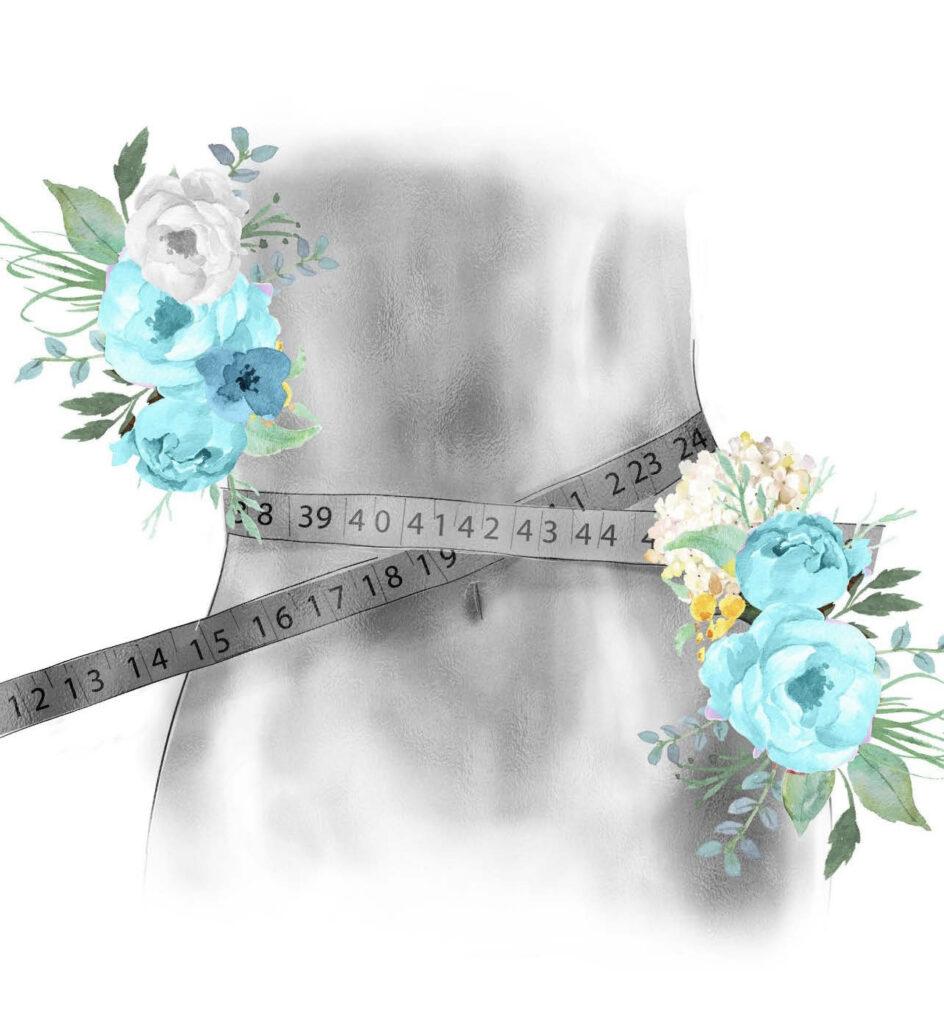 When was the last time you felt good about YOUrself? YOUr wellness? YOUr health?
For follow-up appointments, we will be reaching out to clients individually at this time. Thank you!
We often prioritize other things over our own health and fitness so chances are it's probably been a while since you can say you've had a strong sense of total well-being. Together, we can change that.
See how adding prescription injectable peptides to a balanced nutrition + exercise plan can help you finally reach your wellness goals!
Thrive Hydration and Wellness is pleased to announce that we are offering our Semaglutide Weight Loss Program and our clients are experiencing great results.
Being overweight or obese is often the root cause of chronic diseases, including:
Cardiovascular disease
Type 2 diabetes
Stroke
High blood pressure
High cholesterol, which can cause plaque in the arteries to form
Fatty liver
Some cancers
Osteoarthritis
Sleep apnea
Hormone disorders, including Insulin Resistance
Depression and other mood disorders
Joint pain
Thrive Hydration and Wellness Can Help!
We want to help you achieve a healthier lifestyle and a healthier weight.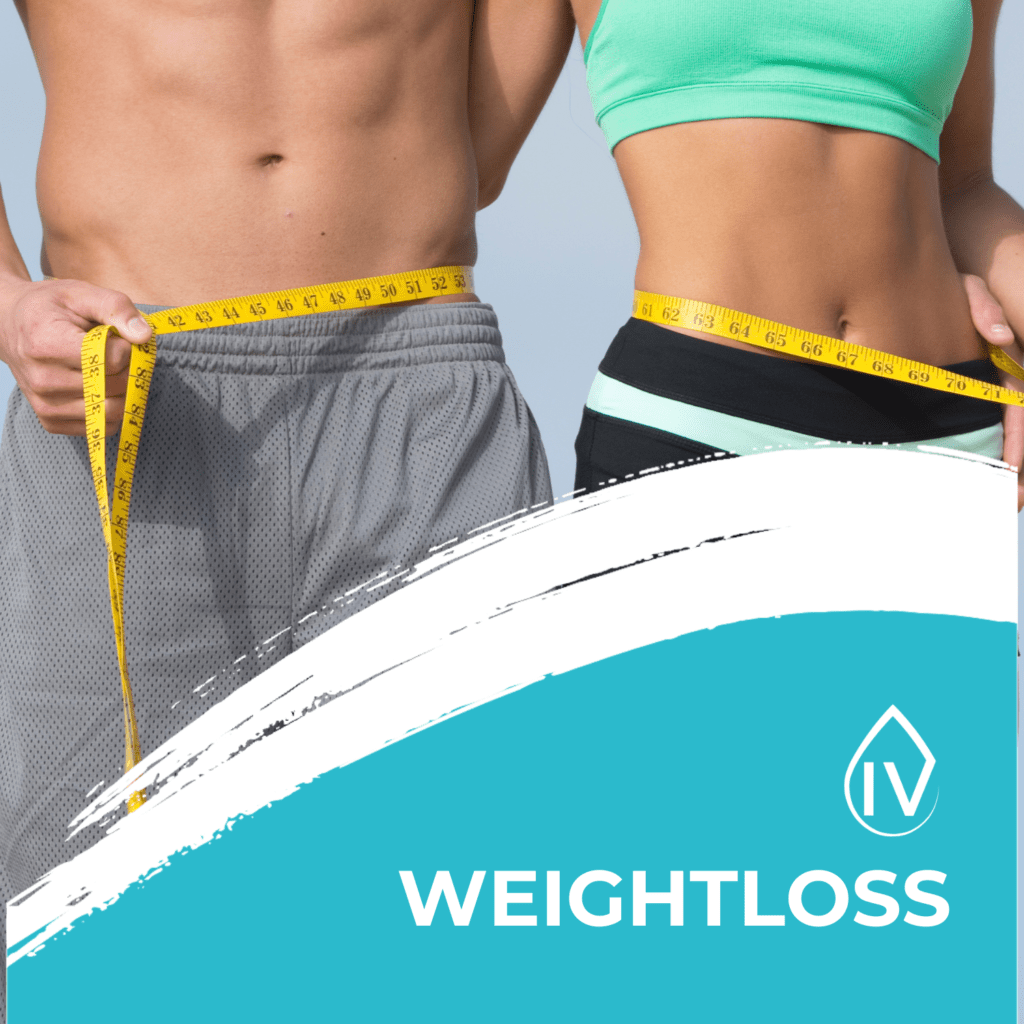 If you're wondering: "Am I suitable for Semaglutide injections?" then knowing your BMI is a good place to start.
BMI stands for Body Mass Index and is a measure that uses your height and weight to determine how much risk a person has of developing certain health problems due to weight.
Check your BMI with our BMI Calculator. The results will help determine whether or not you need to make an appointment with us to discuss losing weight. It is not a perfect measurement of your body fat by any means but it is a great guideline tool to help you take the first steps towards a healthy weight.
Please note, a thorough consultation is required to deem you suitable for our medically managed weight-loss program.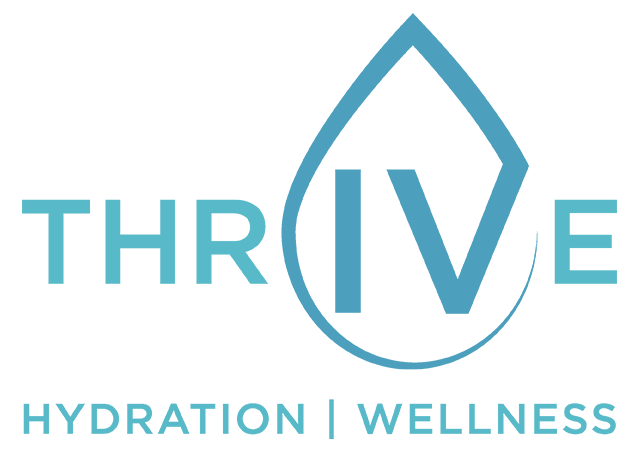 Height:
Weight:
calculate
You
Obese30.0 and above
Overweight25.0 - 29.9
Healthy18.5 - 24.9
UnderweightBelow 18.5
Since your weight puts you in the obese range, you're much more likely to have serious health problems.
The healthy range for BMI is between 18.5 and 24.9.
Since your weight puts you in the overweight range, losing some extra pounds is a good first step toward lowering your chances of health problems.
The healthy range for BMI is between 18.5 and 24.9.
If you have a very muscular build, though, you could have an overweight BMI and still be OK.
A few more pounds can lessen your chances of thinning bones and a weakened immune system, as well as feeling tired. Women who are underweight may have irregular periods or stop having them altogether. Underweight men may have lower sperm counts.
The healthy range for BMI is between 18.5 and 24.9.
You're in a good place now. The healthy range for BMI is between 18.5 and 24.9. Keep up your healthy habits to maintain your weight.
A healthy weight for someone your height would be
Semaglutide Weight Loss Calculator
Predict Your Potential Weight Loss
Studies show that Semaglutide can help with significant weight loss, with clients losing up to 15% of their body mass. Use our calculator to predict how much weight you could lose on our Semaglutide program.

To use Thrive Hydration and Wellness' Semaglutide weight loss calculator, simply enter your current weight and the calculator will predict the amount of weight you may lose based on studies that show clients may lose up to 15% of their body mass while taking Semaglutide.

Disclaimer: Results may vary depending on starting weight, age, gender, and lifestyle habits. Consult with a healthcare professional before starting any weight loss program or schedule a consult with our nurse practitioner to see if Semaglutide is the right choice for you.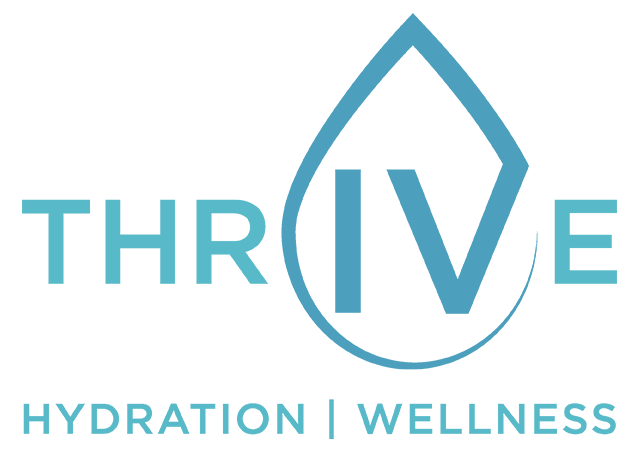 Your predicted weight loss
In Person Weight Loss Program
Our 12 week Semaglutide weight loss program includes:
1. Three monthly visits with the provider.
2. Initial lab order and review includes:
CMP (Comprehensive metabolic panel)
CBC (Complete blood count)
Hemoglobin A1C
Thyroid Panel
Lipid Profile
*will accept above outside labs if drawn within 90 days
Telehealth Platform Missouri and Kansas
Coming soon!
Our 12 week Telehealth Semaglutide weight loss program includes:
1. Three monthly Telehealth visits with the provider.
2. Initial lab order and review which includes:
CMP (Comprehensive metabolic panel)
CBC (Complete blood count)
Hemoglobin A1C
Thyroid Panel
Lipid Profile
*will accept above outside labs if drawn within 90 days
Semaglutide mimics a naturally occurring peptide in the body called GLP-1. Numerous studies have shown that this peptide reduces food cravings, reduces appetite, and helps control blood sugar.
You will find that your appetite is drastically reduced. We do recommend that you change your eating habits to eat healthier, nutrient-dense foods. However, you will find that if you don't eat healthy foods, you will not feel well physically throughout the program. Exercise is also recommended with this program. Depending on how much weight you want to lose, it is also helpful to increase your water intake to 80 ounces of water per day to prevent changes in the skin appearance.
How We Prescribe Semaglutide on Our Program
We do not prescribe Semaglutide under any of its brand names. Instead, we work with a compounding pharmacy to compound it with Levocarnitine, an amino acid which may give you added energy and may help maintain lean muscle lass while you are on your journey to healthy weight loss.
All of our patients start off at a lower dose for the first month, and then the dose is titrated (increased) monthly based on your individual response.
Starting off with a smaller dose may help minimize potential GI related side effects. We will be happy to make recommendations to help minimize the side effects.
Semaglutide is a weekly injection administered subcutaneously. The needle is very small, and the injection is painless. You inject the dose under the skin into the abdomen or thigh. It can be taken with or without food.
Our program is three to six months long, depending on how much weight you want to lose. Should you decide to continue, you will be evaluated and we will require you to see us once monthly.
The main benefit you will feel — which will help you to lose weight — is that Semaglutide reduces your appetite and makes you feel fuller for longer periods of time and controls your body's glucose production.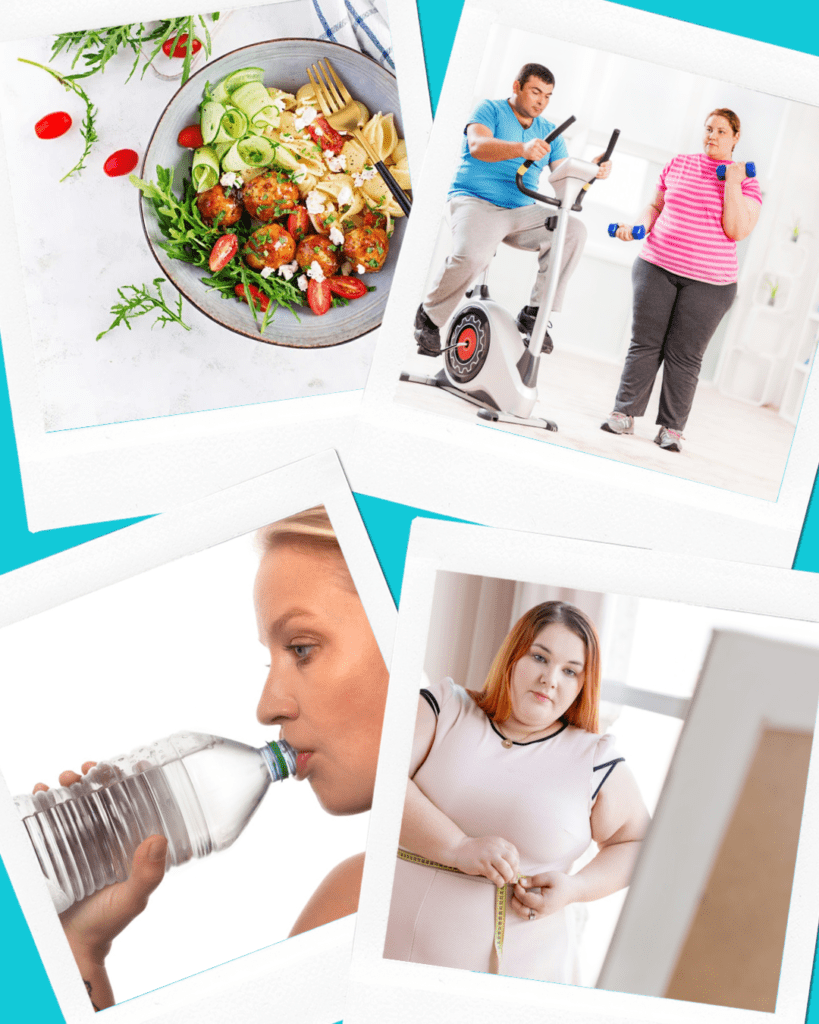 Recommendations While on the Semaglutide Weight Loss Program
1. Eat Healthy Food
It is best not to overeat on this diet. You will notice that if you are eating high caloric, greasy or junk food, you will not feel well, and your energy levels will be low.
We recommend incorporating more protein and nutrient-dense foods into your daily food intake. If you follow these guidelines, you WILL feel much better and have higher energy levels, even while eating less!
2. Exercise
Exercise is not mandatory for you to lose weight while taking Semaglutide; however we strongly recommend that you incorporate an exercise regime into your lifestyle because of the added health benefits and more rapid weight loss. Exercise will also help maintain your muscle mass while dieting.
We encourage you to start slow. If you are currently not exercising, walking is an excellent starting place.
3. Drink Plenty of Water
It's important to increase your water intake to 80 ounces of water per day.
What to Expect from this Program
As you navigate your weight loss journey and the more momentum you gain, the better you will feel. On average, you can expect to lose up to 15% of your body weight, depending on how long you are on the medication.
For those who only want to lose 20-30 pounds, the 12 week program may be enough for you.
If you plan to lose more weight, you will be re-evaluated and offered recommendations accordingly -with the goal to continue until you have lost the desired amount of weight. If you have a large amount of weight to lose, it may take up to a year.
While Semaglutide is appropriate for most, there are some contraindications that would prevent you from the program. These include:
Personal or family history of medullary thyroid cancer or multiple endocrine neoplasias II
Personal or family history of parathyroid cancer or pancreatic cancer
Pregnant, planning to conceive or breastfeeding
History of anorexia, bulimia, or body dysmorphic disorder
Type 1 diabetes
Diabetic retinopathy
Renal insufficiency
Liver disease
History of pancreatitis or pancreatic disease
History of gallbladder disease (NOTE: If you have had your gallbladder removed, you are eligible for the weight loss program)
As with any drug, there are some potential side effects from Semaglutide. Many of these may improve on their own as your body adjusts to the drug. You are encouraged to communicate any side-effects to your provider. If the side-effects become severe at any point, please get medical attention right away. If you do experience any side-effects, we are here to help; just give us a call!
Fatigue
Abdominal pain
Nausea or vomiting
Constipation
Diarrhea
Allergic reaction
Pain at the site of injection
Low blood sugar
Acid reflux
Gallbladder disease
Pancreatitis
Kidney damage
Thyroid tumors
Are You Ready to Get Started on Becoming a Healthier You?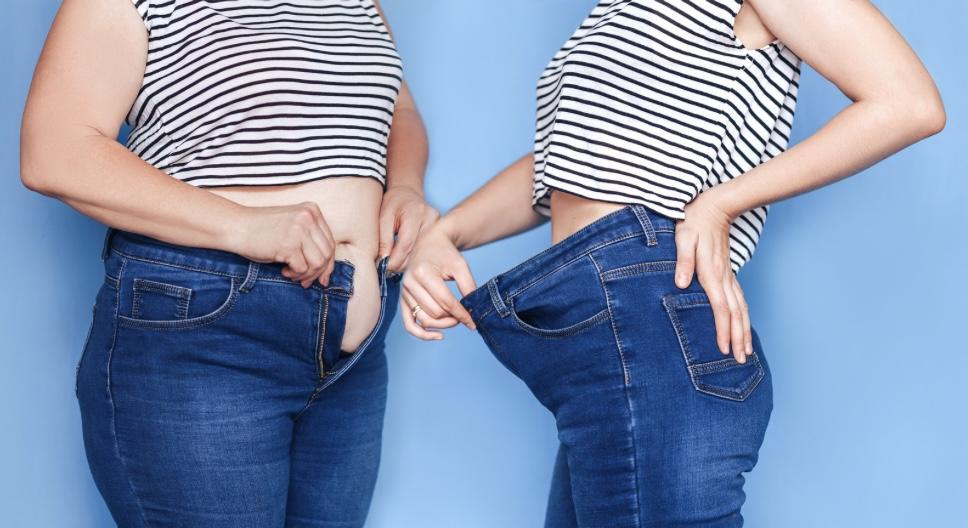 The first step is to book an initial weight loss consult, you will be sent a link to watch an informational Semaglutide video and complete health intake questionnaire. 
The second step: upon completion of the video and questionnaire, you will visit with our nurse practitioner. She will answer any further questions you may have regarding the Semaglutide weight loss program, review your completed health questionnaire (which MUST be completed prior to your appointment) and discuss your goals. 
*As an effort to streamline your visit, please remember to have current labs (drawn within last 3 months) if applicable. If not-your lab will need to be drawn onsite or per your request, we can send your lab order to a Labcorp nearest you to have your blood drawn prior to your visit. Please note final lab results will take 48 hours.
This will allow us time to get your labs back and go over your health questionnaire and goals with you. We can also write your prescription for Semaglutide at your first appointment with us.
Please schedule your appointment! We look forward to speaking with you and being a part of your health journey!