ThrIVe hydration and wellness spa
Our mission is to provide high-quality nutrient therapy that will empower you to thrive on your journey towards optimal health and wellness.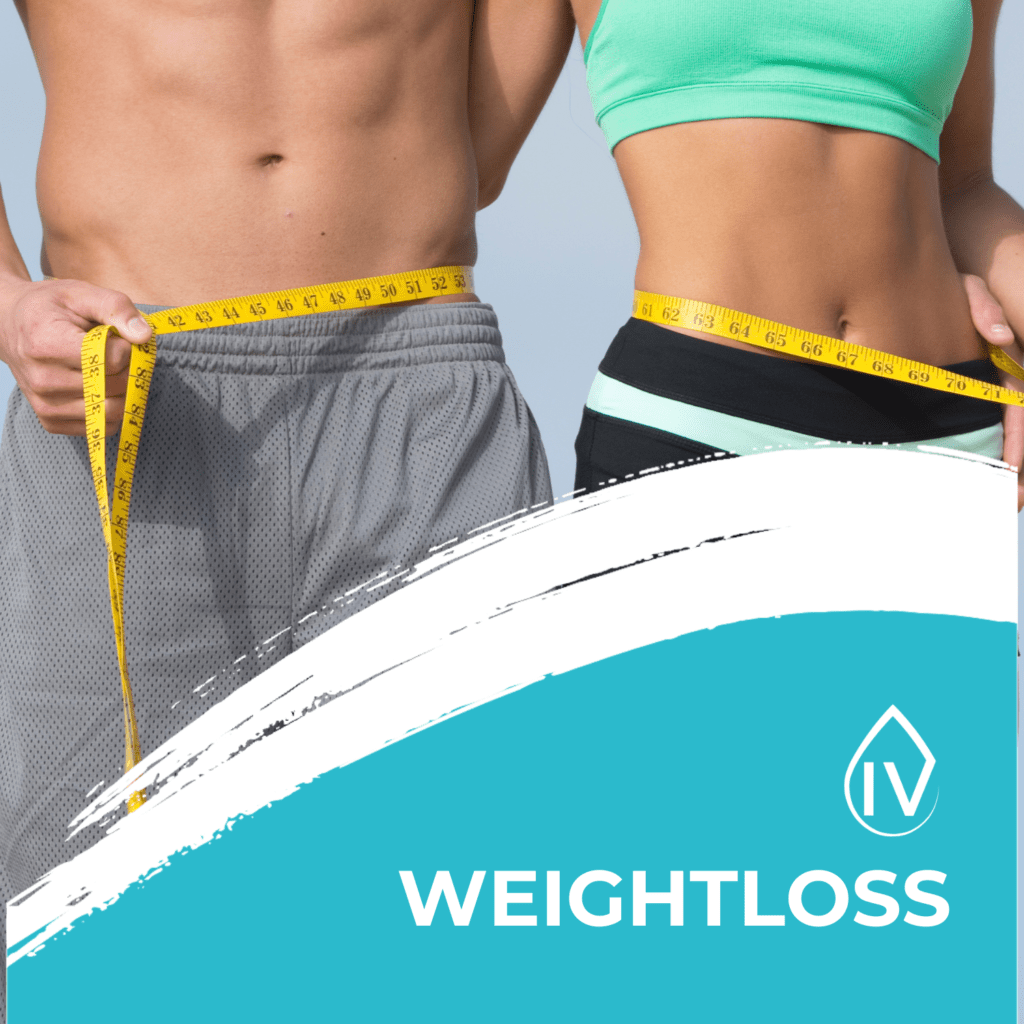 Thrive Hydration and Wellness is very excited to offer our medical managed weight loss program! Book your 15-minute consultation now!
We want to share some great news with our clients at Thrive Hydration and Wellness! Our Semaglutide weight loss program has been helping our clients achieve their goals, and we are committed to continuing to provide the best possible service. Effective June 1st, the pricing for Semaglutide has been adjusted to $250 per month for the first 3 months, a slight increase from our previous price of $225.

Despite this small increase, we want to reassure our clients that we are still providing excellent value for your money. Our Semaglutide program includes a free initial consultation, a weight loss manual and weight loss tracker, monthly weigh-ins to monitor your progress, a free B12 injection during month 2 and month 3 and beyond if still on the program. Additionally, our weight program clients have the option to add on our Better You Injection at a discounted rate of just $25 (normally $35) during the first 3 months of Semaglutide treatment.
We remain dedicated to helping our clients achieve their weight loss goals through safe and effective means. Take the first step toward a happier, healthier you. Contact us today to schedule your appointment and take advantage of our Semaglutide weight loss program.
Looking to win at the game of LOVE?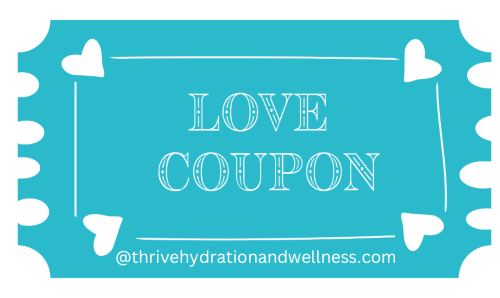 Ladies and gents, look no further!Valentine's Day is around the corner, and if you've got a special date planned, you'll want to make a great first impression.
$130 Thrive Love Coupon to use on our Inner Beauty Drip
In today's society, aesthetic treatments such as injections and lasers are becoming more readily available, but can be rather costly. Thrive Hydration and Wellness offers a more affordable and natural option: our Inner Beauty Drip. It may help improve your skin health without neurotoxins or other injections.
This IV drip is formulated to enhance your radiance and natural glow from the inside out. So ladies if you want to treat yourself or guys if you're looking for that perfect gift, look no more! Our Inner Beauty drip will provide your body with the nourishing essential minerals it needs to look and feel its absolute best.
Ascorbic Acid – Also known as Vitamin C, acts as an antioxidant that protects cells from free-radical damage, absorbs iron, creates collagen, and boosts your immune system.
B-Complex Vitamins – This blend of B-complex vitamins is formulated to keep your skin and blood cells healthy as well as convert nutrients into energy.
Biotin – Biotin, also known as Vitamin B 7, is an essential B vitamin that can fortify keratin infrastructure and may help promote healthy hair, skin, and nails.
$130 Thrive Love Coupon to use on our new Thrive Libido Enhancement Drip
Couples, did you know that your hydration status and vitamin deficiencies may impact your libido? Even though there are many libido enhancing medications  and procedures out there to help boost your sex drive; many come with a high price tag. At Thrive Hydration and Wellness, our goal is to offer a cost effective, natural solution. This month, we are featuring the Thrive Libido Drip—our way to help you bring the love back into your life!
The goal of this IV drip is to help increase blood flow, increase stamina, and improve mood with a variety of antioxidants, vitamins, and amino acids.
Arginine – One of the best benefits of this amino acid is its ability to improve blood flow and circulation. It helps to increase energy which enhances physical performance, stamina and strength.
Taurine – This amino acid helps provide a calming energy boost while increasing mental focus and stamina. It is also known to relax blood vessels, which will help increase blood flow to the areas that need it most.
B-Complex Vitamins – aids in converting enzymes to energy, which is vital for engaging in sexual activities.
Offer good for the month of February 2023 only and cannot be combined with any other special.
To redeem:
1. Print or email the certificate (printable during purchase) to give as a gift.
2. The recipient books online at https://thrivehydration.as.me/ and either:
a) redeems the code during booking; any remaining amount will be paid at the time of the appointment
OR
b) bring a printed copy to their appointment to apply to their total cost.
About ThrIVe Hydration & Wellness
Founded by Valerie Collins MBA MSN APRN FNP-C. ThrIVe is Lee's Summit's first full scale hydration and wellness drip spa. With over 28 years of experience in critical care settings, Valerie has seen firsthand the benefits of intravenous hydration. ThrIVe's specially-formulated infusions are mixed with essential fluids, anti-oxidants, electrolytes, vitamins and amino acids that aid in recovery from a variety of conditions such as dehydration, fatigue, migraines, hangovers and jet lag.
IS THRIVE IV THERAPY FOR YOU? 
If you answered yes to any of these questions then ThrIVe Hydration & Wellness may be for you!
ThrIVe Featured in the Media