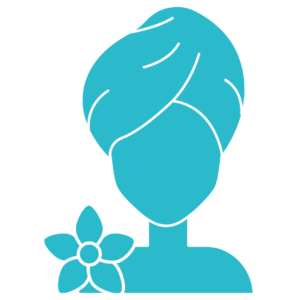 Choose your service below. If you can't decide, you can briefly meet with a Thrive aesthetics specialist to help determine the best therapy based on your needs and lifestyle.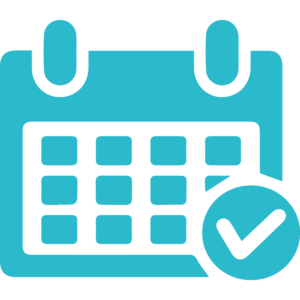 Click the "Book Now" button for your choice to choose your appointment date and time.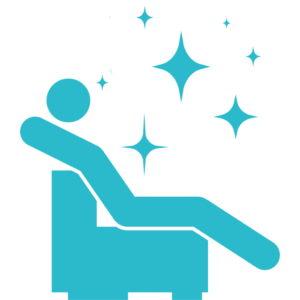 Sit back, relax, enjoy and beautify!
Thrive Hydration and Wellness is very excited to offer Jet Plasma Treatments! We are one of the first in the metro area to offer this groundbreaking Plasma Skin treatment.
Jet Plasma is safe and effective to treat:
Melasma
All Fitzpatrick Skin types!!
NO Numbing
NO Pain
NO Needles
NO Downtime
Jet Plasma is the most advanced Plasma technology used to brighten and tighten skin, shrink pores and promote high levels of collagen regeneration. One single Jet plasma treatment increases skin density by 14.8% and generates high levels of collagen.
Jet Plasma skin regeneration is used to rejuvenate skin by improving facial lines and wrinkles and skin pigmentation associated with photoaging. It is best performed during the early signs of aging.
Jet Plasma may also assist with:
Tightening & Lifting
Sagging Skin
Creasing or wrinkling around the nose and mouth
Acne
Eczema, Psoriasis & Rosacea
Hyperpigmentation
Aging and Damaged skin
Skin Laxity
Collagen remodeling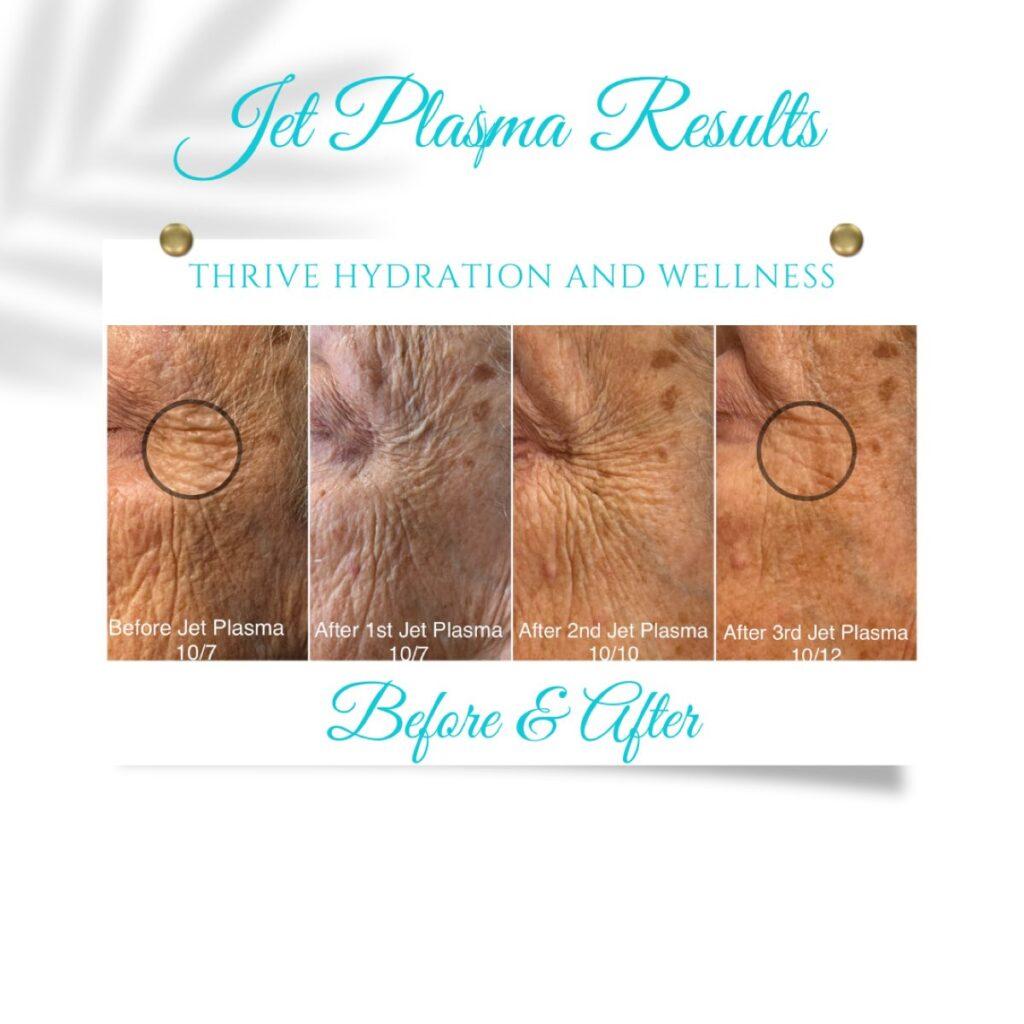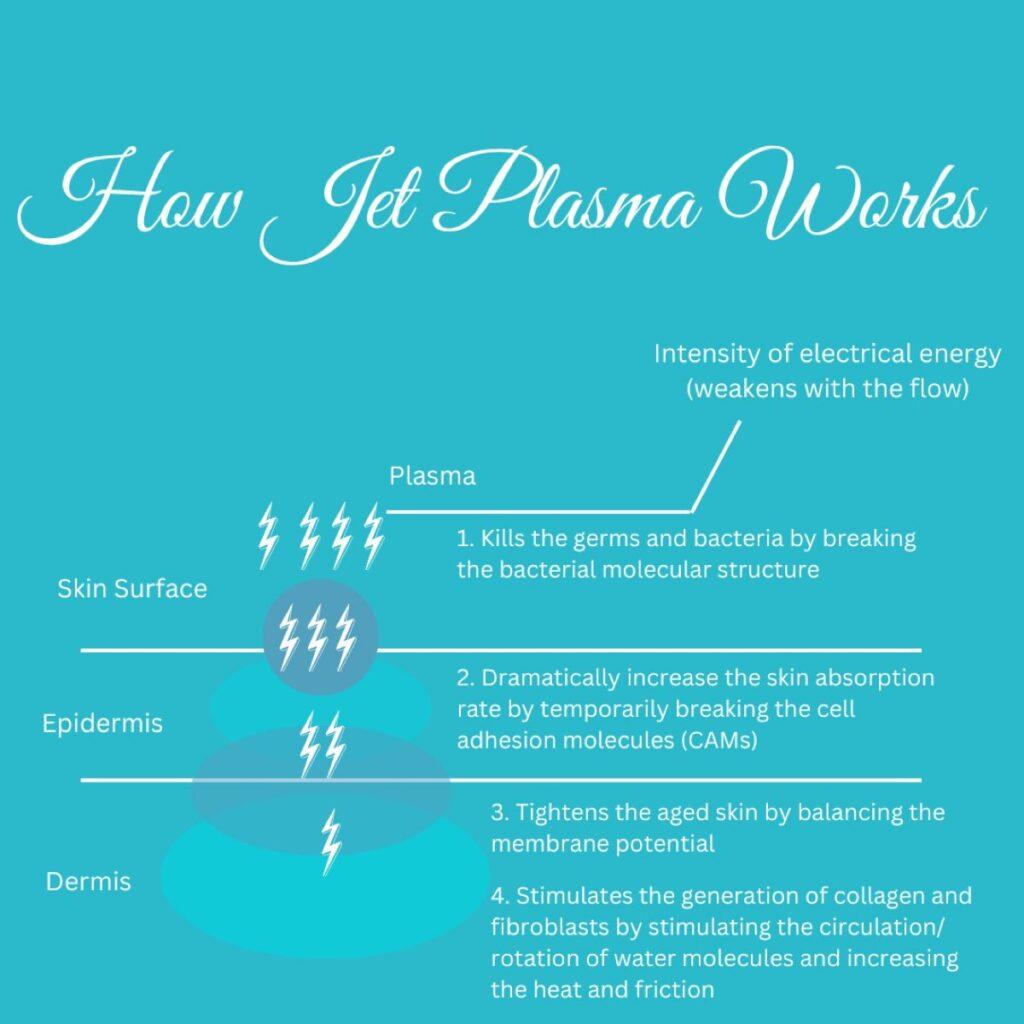 Ask about current specials!
Cancellations/rescheduling require 48 hours prior.

Each area will require 20 minutes per session. The face is one area, the neck is one area.
Sessions may be spaced 48 hours apart.
Packages can be tailored to enhance your treatments such as add-ins that may include IV Biotin, Vitamin C, or Glutathione infusions and CellumaⓇ LED light therapy.
Celluma
Ⓡ

LED light therapy
ThrIVe's personalized approach to skin care allows the CellumaⓇ LED Light Therapy facial treatment to help heal a number of skin conditions; such as acne bacteria, inflammation, mild scarring, signs of aging, and minor wounds. By taking advantage of your skin's ability to naturally heal itself, the CellumaⓇ LED Light Therapy facial emits soothing wavelengths of LED Light to treat skin conditions such as psoriasis, eczema, rosacea, or dermatitis.
CellumaⓇ LED light therapy is a clinically proven and FDA approved treatment that uses powerful light energy to effectively improve the overall condition of your skin and help with a variety of pain management. The light energy penetrates deep into the skin to repair the skin and muscle tissues on a cellular level.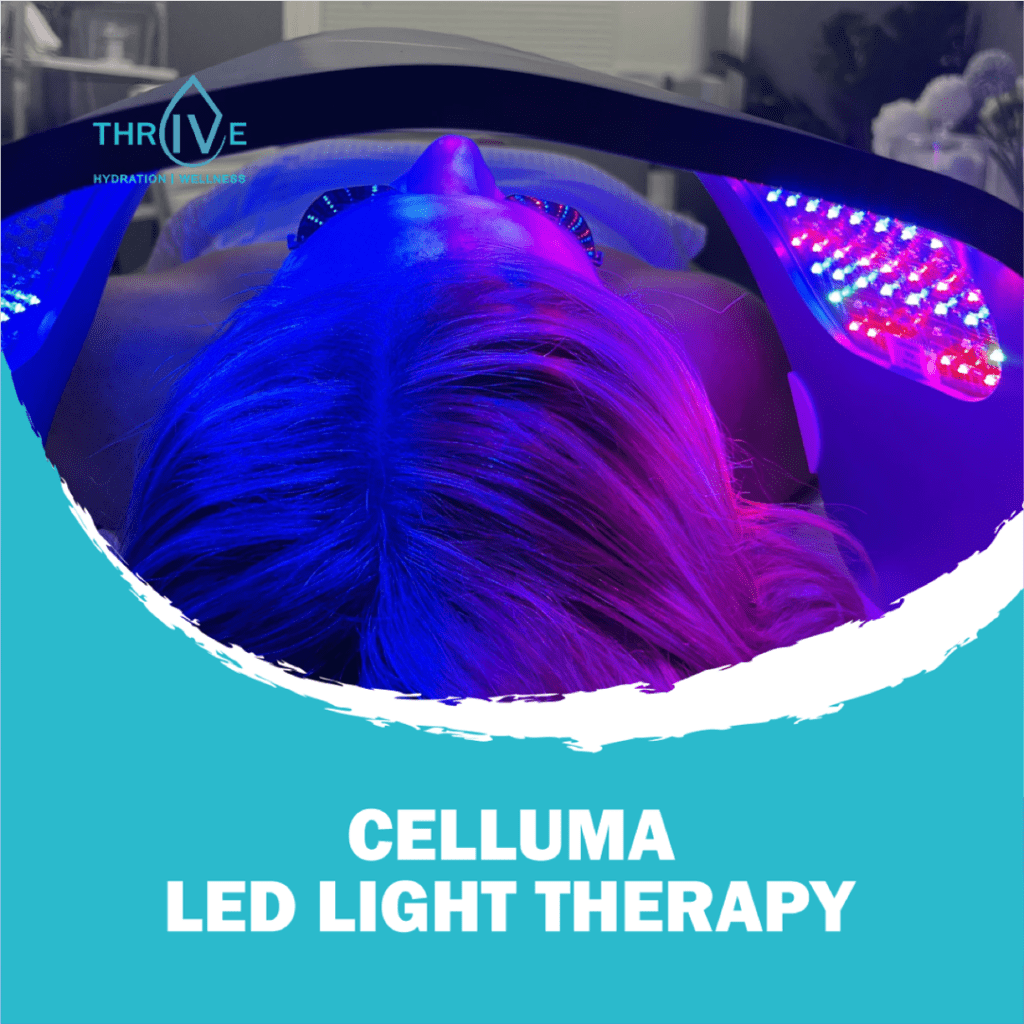 We're Happy to Enlighten You!
Improves elasticity and firmness of skin
Stimulates collagen production
Diminishes fine lines and wrinkles
Reduces acne bacteria
Clears existing breakouts
Improves circulation
Reduces inflammation and stiffness
Eases pain relating to arthritis, muscles, and joints